If you are looking to find jobs in Malta, you landed in the right place. Not only WhatVacancy.com offers the most attractive jobs in Malta and Gozo, but in this small article we will show you how to increase your chances to find jobs in Malta as well.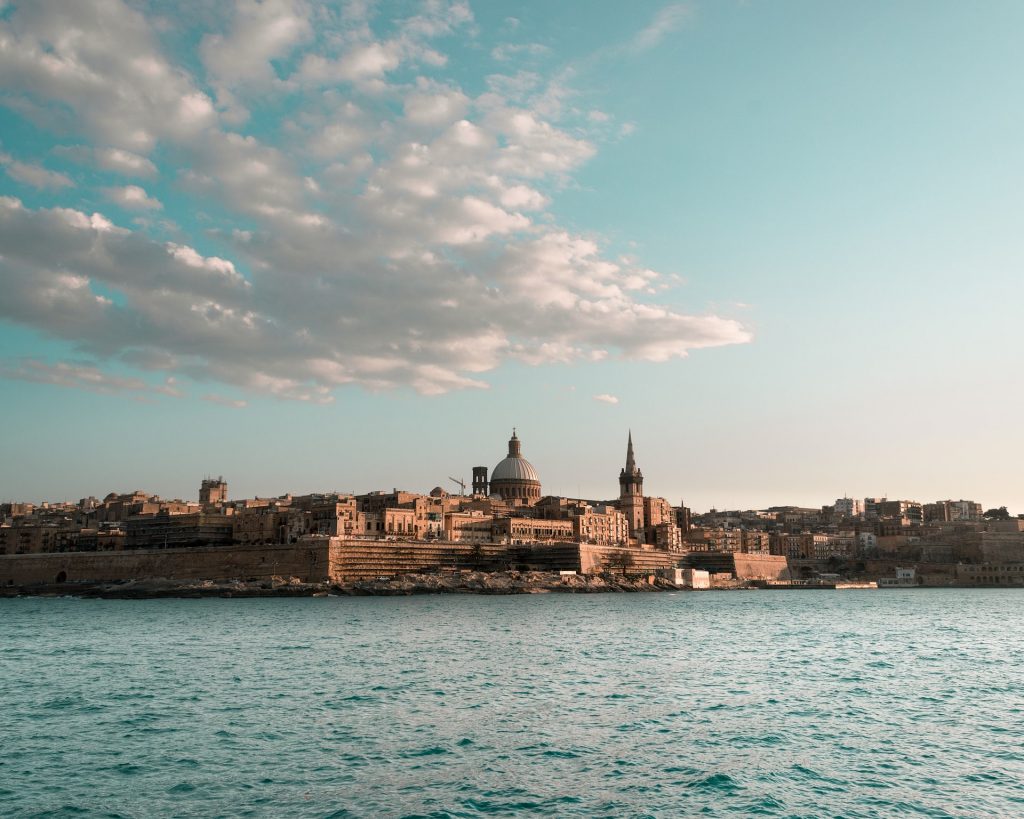 Why Malta?
Malta is the ideal country to find jobs in IT, finance, construction and the iGaming industry. Recently Malta has been also dubbed as the Blockchain Island for its contribution to local innovation in emerging technologies.
The employment in Malta has been increasing at a staggering rate due to an increase of foreign direct investment in Malta, resulting in a number of foreign companies setting base in Malta.
This also means that Malta attracts a number of English speaking foreigners who are on a quest to find jobs in Malta. The number of foreigners in Malta has been increasing steadily over the last 10 years, making Malta a multi-cultural country.
How to Find Jobs in Malta?
There are many ways to find jobs in Malta – from looking at social media adverts, to job listing websites, and sometimes even through word of mouth!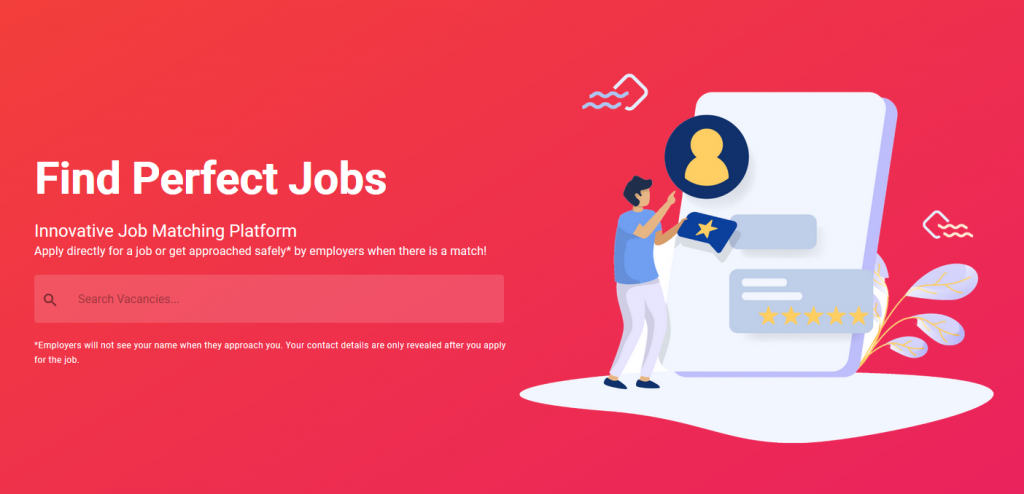 One of the most innovative platforms that has helped hundreds of thousands of employees to secure their job in Malta is WhatVacancy.com. This is because WhatVacancy is the preferred platform for placing job ads in Malta.
How can WhatVacancy Help me Find Jobs in Malta?
First of all start by creating a free account. You can use Google or Facebook to signup, or if you prefer, your email and password.
Once you signup, it is time for you to share your skills and experience with potential employers that are using our platform. This can be done easily by visiting the User Profile from your dashboard.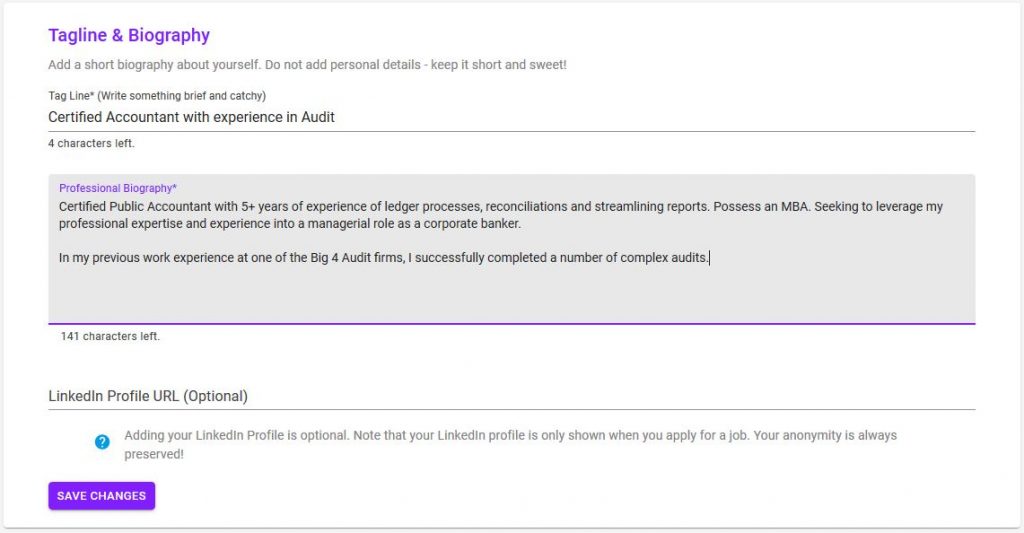 It is important that you create a user profile as this will allow you to be visible by employers looking for talent that match your profile. This will grant you access for exclusive jobs.
You can find more tips on designing an awesome WhatVacancy Profile, by clicking here.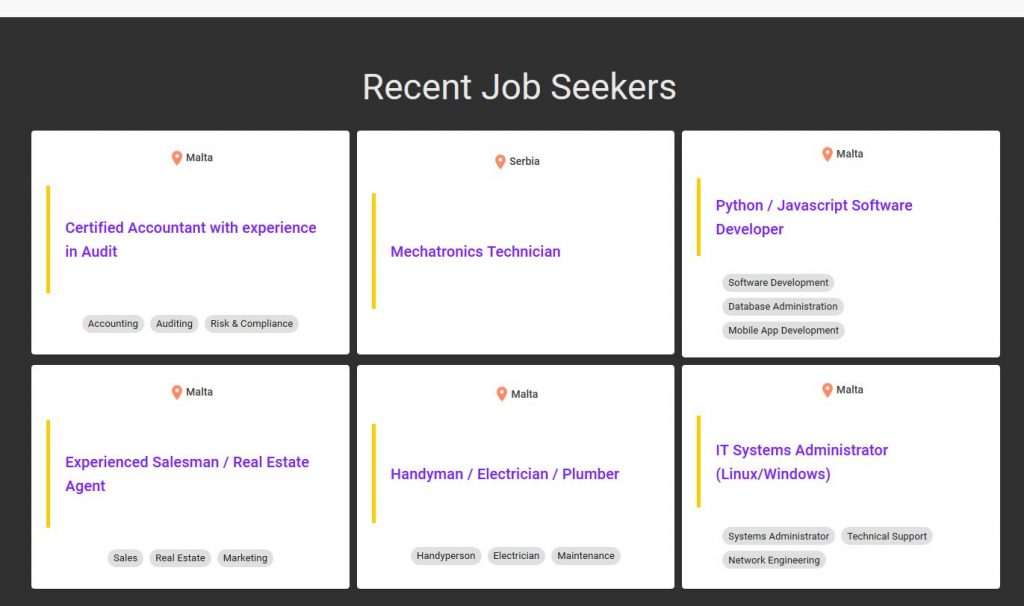 Alternatively, you can search for jobs by visiting the extensive job portal that we curate.
About WhatVacancy
WhatVacancy is an award winning HR Cloud Solution based in Malta. The company targets companies and job candidates alike offering recruitment, HR services and training. Our goal is to be the platform of choice for jobs in Malta within the Accountancy & Financial Services, Online Gaming & IT, Sales & Marketing, Legal & Compliance as well as Hospitality & Catering.
The focus of the company is using modern technology and automated processes for attracting, shortlisting, appointing and selecting suitable candidates while maintaining an echelon level of quality to place the best candidates for the HR needs of its clients.